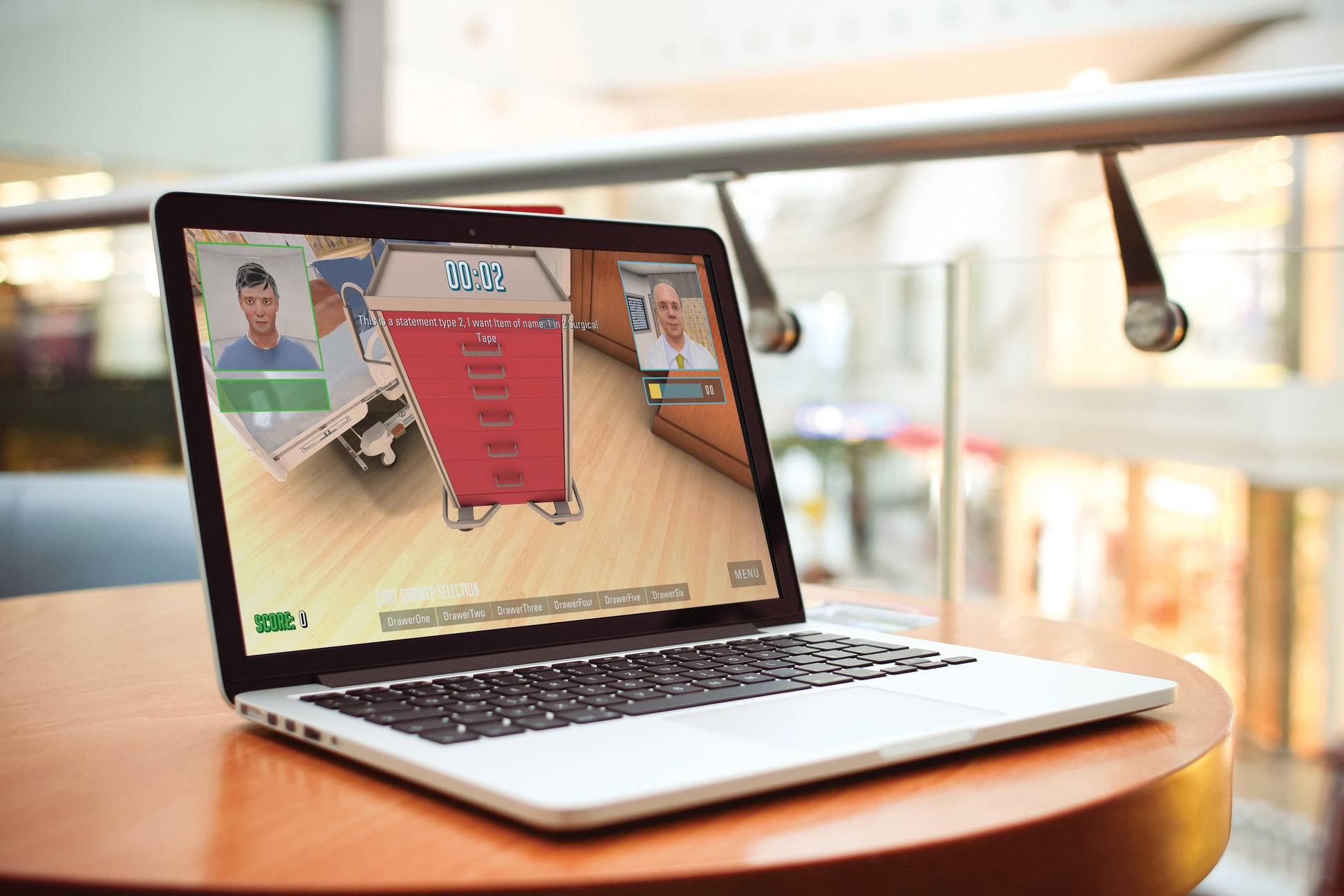 Objective:
To train Rapid Response Team (RRT), Medical Emergency Team (MET) and High Acuity Response Team (HART) members to efficiently and accurately locate medical supplies and equipment in a facility's specific crash cart configuration
Tactics & Strategies:
Crash Cart Countdown is designed to increase cognitive recall skills to enhance familiarity with your cart's contents by using a game-based approach, and this training reduces the time needed to locate critical supplies.
Crash Cart Countdown engages users in a realistic 3D virtual environment that simulates medical emergency situations involving various types of crash carts. The game depicts equipment associated with, and medical supplies contained in, an average hospital emergency crash cart. Organizations can customize carts to reflect the specific requirements of their facility and its workforce.
A serious educational role-playing game that employs auditory and visual feedback based on the player's actions, staff members are prompted to locate all necessary equipment in a situation when time is of the essence. Various prompt sequences are issued during each event to enhance cognitive recall and produce precise evaluations of user knowledge.