VA Virtual Medical Center (VA-VMC)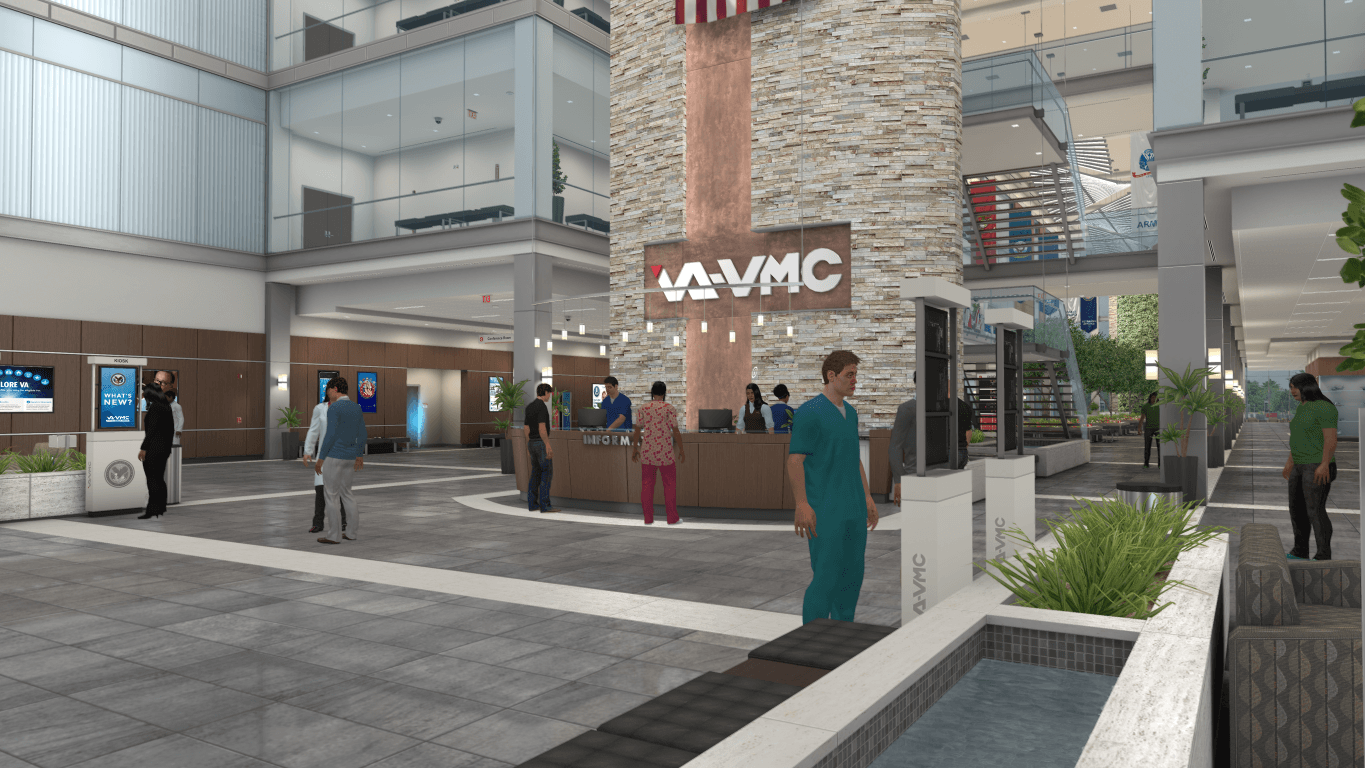 Objective:
To improve accessibility and convenience of care for Veterans and to meet the growing demand for affordable health care services
Tactics & Strategies:
Our VA Virtual Medical Center (VA-VMC) is an innovative, geo-typical medical center developed for the U.S. Department of Veterans Affairs (VA). This 24-7 persistent virtual world serves as a collaborative learning environment for patients and healthcare professionals.
Unlike similar online medical care centers, the VA-VMC provides two-way, real-time communication and care through virtual consults, scheduled events, conferences and virtual medical assistants. Specialized clinics focus on the healthcare issues that are relevant to Veterans. There are also cybraries and education centers for users to easily access a vast library of VA resources about services, education, training, research, and wellness.